The Company
T3M is a Combined Transport Operator
specialised in the rail-route technique for continental and maritime transport
The company was created in 2000 by Jean-Claude Brunier with the objective of creating a Rail-Route Combined Transport Operator that meets the criteria of road transporters both in terms of quality and cost.
T3M is therefore actively participating in the emergence of a competitive rail hub for combined freight transport in France.
In 2008, it achieved the status of being an authorised candidate for train paths, thus enabling it to monitor the quality of train traffic and adapt to market demand.
The objectives set by Jean-Claude Brunier when the Company was created are now the signature values of T3M:
INNOVATION, QUALITY OF SERVICE, PRAGMATISM AND REACTIVITY.
T3M is part of the Open Modal group along with the companies TAB Rail Road (Road transporter specialised in combined rail-route) BTM (Terminal Manager) and COMBIRAIL (Railway Company).
The T3M head office is located near Montpellier. The Company also operates 11 terminals in France and Italy.
Organisation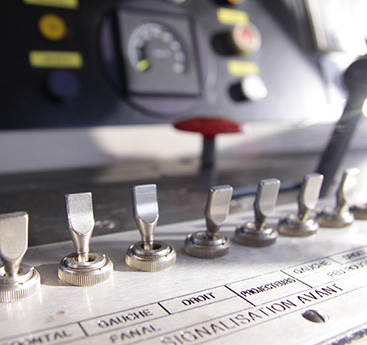 History

2021 : Connexion of the french-italian shuttle T3M-Hupac and introduction of the Novara <> Pordenone line, Novara <> Pescara line and Novara <> Bari line.
2021

Launch of Lille ↔ Avignon and Paris ↔ Mouguerre lines
2019

T3M moves on terminal in Toulouse, installation at Fenouillet
2018

Launch of the Car Wagon Data Enhancement Project with the Start Up Everysens
2018

Launch of Lille ↔ Mouguerre line
2017

Launch of the Lille ↔ Marseille line and Membership of the IURR
2016

Launch of Lille ↔ Toulouse and Lille ↔ Bordeaux


Membership of the Astre group
2015

Launch of the Nancy ↔ Fos line
2014

Launch of the Valenton ↔ Novara line (Milan)
2013

T3M markets its first long trains (850m) between Paris and Marseille in January 2012 and between Paris and Avignon in April 2012 Launch
2012

1st operator in combined transport to work with private rail freight companies
2010

T3M becomes an authorised candidate and directly monitors its train paths with SNCF Réseau
2009

Launch of the Sète ↔ Paris line which then becomes Avignon ↔ Paris
2008

Launch of the Marseille ↔ Paris line
2005

Creation of T3M company


Launch and operating of trains between Paris ↔ Lungavilla (Italy)
2000