Our Business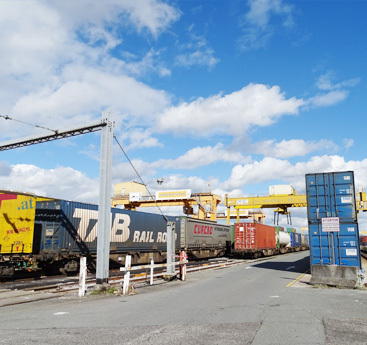 T3M offers 20 daily connections in France and Italy and organises the transport of your goods from day A/day B
Choosing T3M guarantees you work with an innovative rail operator that listens to your needs and offers a quality service:
Partnership with several Railway Companies
Master of Train Paths (direct purchase from SNCF Réseau)
Transport on overnight journeys from 19:00 to 05:00 in the morning
Long trains up to 850 m travelling at 120 km/h
Securing goods
1,800 Tbr train
Extranet
Close communication with customers thanks to our dedicated team
Guaranteed transit time of less than 30 mins
Transport plan maintained even during periods of social disruption
Hazardous materials accepted
Clean transport: 85,263,000 kg of CO2 saved in 2015
Advantage: Flexibility and volume
The Network
The T3M network is built on the North ↔ South axis
Our convoys are complete trains of 1,800 tonnes that can reach up to 850 m long. They travel between Paris ↔ Marseille and Paris ↔ Avignon.
They work over night between 19:00 and 05:00 in the morning with a commercial speed of 120km/h.
The two priority objectives when selecting our railway terminals: Quality and Efficiency.
Our network, comprising 13 terminals, provides our customers with a fast service and immediate proximity to major transport routes, both maritime and road.
On site, our teams take care of transporters. They reception and handle containers.
Transport plan

See the plan